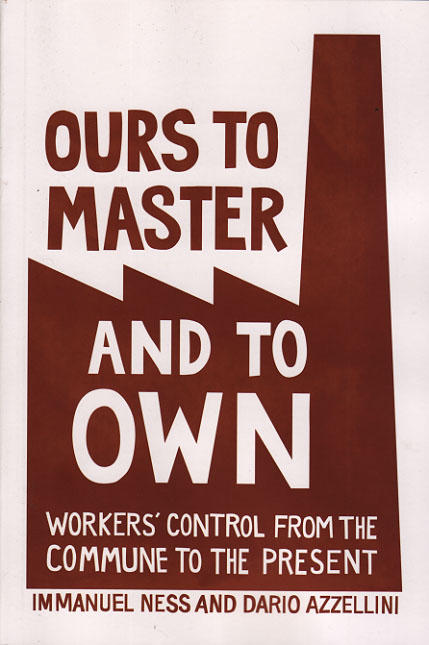 From Occupy to Workers Control Panel
When: Friday, January 20, 2011
Time: 6:00pm until 8:00 pm
Where: Encuentro 5, 33 Harrison Ave, Boston, MA
Join Immanuel Ness and Elaine Bernard for a panel discussion on "From Occupy to Workers Control" sponsored by the Howard Zinn Memorial Lecture Series and Encuentro 5.

The Occupy Movement is taking new and exciting steps as it continues to reshape political possibilities (such as reclaiming foreclosed homes).

The discussion of how to organize a society that represents the interests and aspirations of the 99% is a debate that is being held across Occupy sites.

What would it mean to really take the Occupy Movement into the workplace? Into the heart of the economic system itself? And how to do it?

Join us on Jan. 20 at 6 pm for two of the contributors to the book, Ours to Master and to Own: Workers' Control from the Commune to the Present (Immanuel Ness and Elaine Bernard).

RSVP on Facebook.